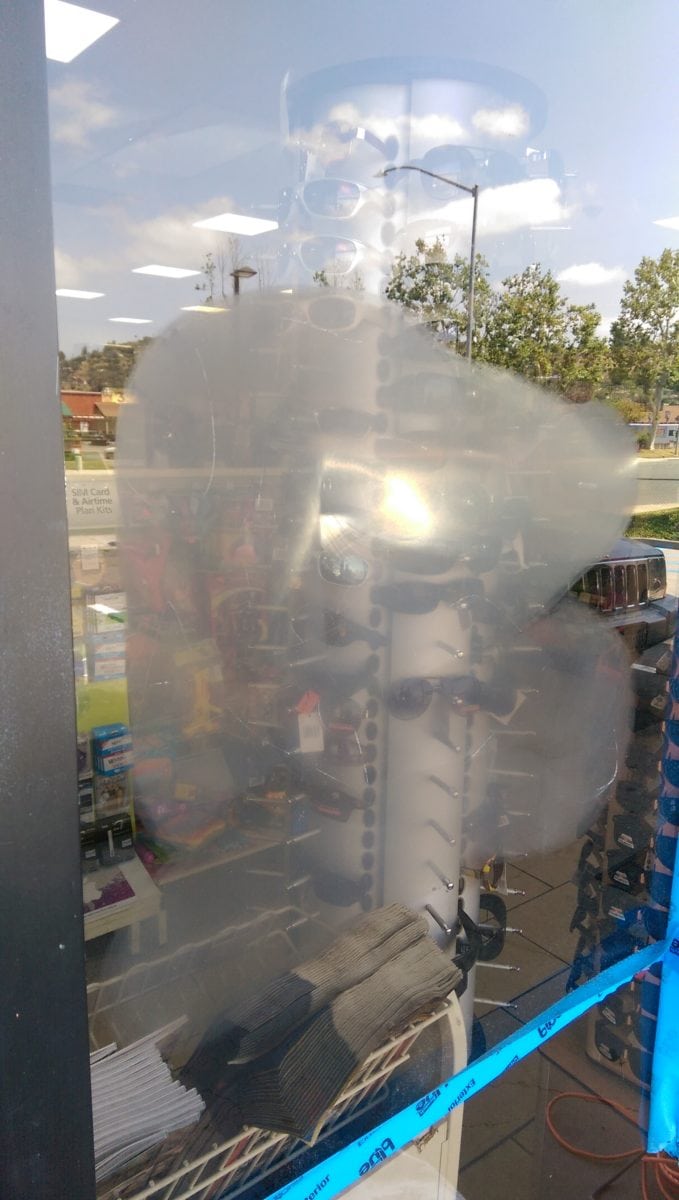 This client in San Diego was looking at close to $3,000 for replacement storefront window glass on multiple panels that had been etched with graffiti. The other glass resurfacing companies said the repair would be impossible. Luckily they found us before wasting money on replacement…
Our client, like countless others we talk to on glass resurfacing jobs were told that the other local glass scratch removal companies said that this sort of damage cannot be repaired. While resurfacing is not an option in every single case, we've found that, due to our unique process, we routinely are able to resurface glass that everyone else says is impossible. On top of that 95% of the time we are able to remove the damage without any discernible distortion or other sign of repair being left behind (See examples of the type of distortion the "other guys" leave behind when they "repair" glass here).
Even if everyone else tells you that they type of damage you have on your glass can't be repaired, give us a call, chances are it can be resurfaced for significantly less than replacement options.
Stop wasting money on glass replacement and call us today!