Constantly Improving your craft.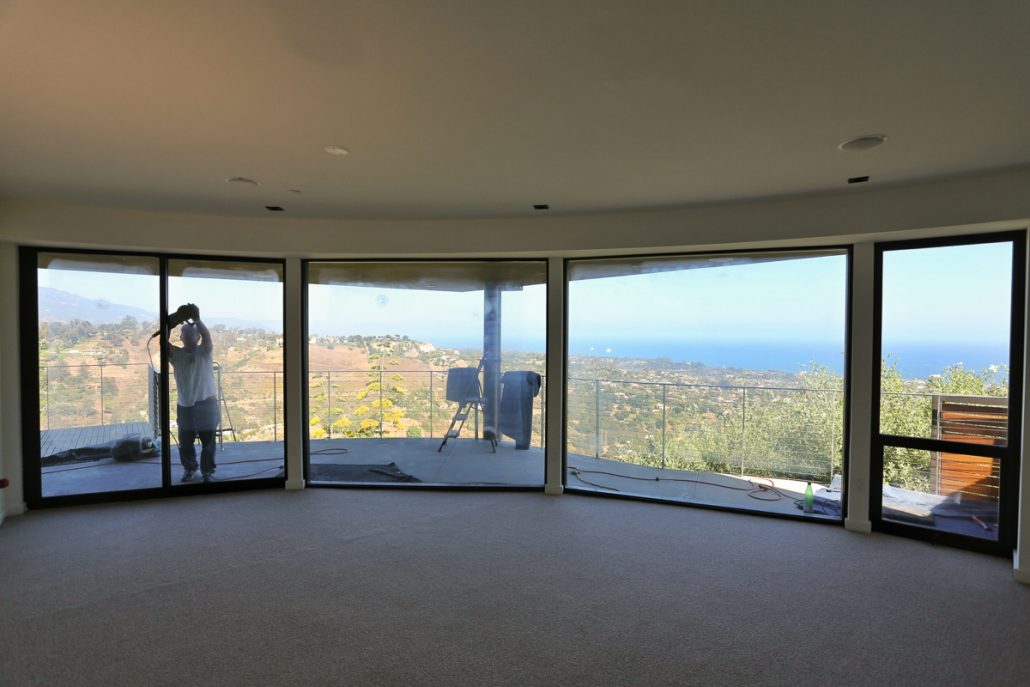 Rick Evans (Unscratch the Surface)
Resurfacing glass in Santa Barbara.
"You're either improving, or falling behind."  It may be a cliche, but in our business it's true. 
In this business, like most, there is no middle ground.  Since Glass Savers' focus is strictly on glass scratch removal and resurfacing (It's not an add on service to an excising business model – i.e. window cleaning, power washing etc.) staying at the top of my game is critical.

For these reasons, I jumped at the opportunity to learn from the best in the industry, Rick Evans (http://unscratchthesurface.com).  As I've already said above, I can confidently say that I provide better, and often faster service than 90% of my competitors, but  I have no problem whatsoever acknowledging and praising those who are above my level. Rick is one of those guys, in fact he is the inventor and patent holder of the system I used when I began.  He has also tweaked his tool kit over the years to the extent, that he no longer uses the same system he invented.  For these reasons, I was intrigued by the idea of working along side him and learning anything and everything he had to share with me about how to improve my methods.
I expected that the things I'd learn would be drastically different from what I was currently using/doing.  Not the case, exactly, the differences where more subtle than what I'd predicted, but they did make a difference in the final outcome.  While working with Rick for 11-12 hour days for nearly 2 weeks, I feel my skill set was improved noticeably .  For most jobs I do, the difference is somewhat inconsequential.  But on the jobs when the closest thing to perfection possible is required, such as on high end residential jobs,  that difference is crucial.   In those situations the improvements I gained from Rick teaching me are invaluable.
As close to perfect as humanly possible is my goal, I'm dedicated to continual improvement, and this has been another step in that direction.
Make sure whoever you are considering to resurface your glass has plenty of Before/After photos and videos, references from happy customers and carry proper liability insurance.  They should also be willing to do a demonstration on a portion of your glass before you commit to a large project.
When you need your glass resurfaced to as close to perfect as possible, call Glass Savers.